Ultimate Float Plane Rafting Adventure from Whistler
Float Plane & Raft
Just 55 air miles from Whistler, our float plane will take you from Green Lake in Whistler Village to the majestic Hannah Lake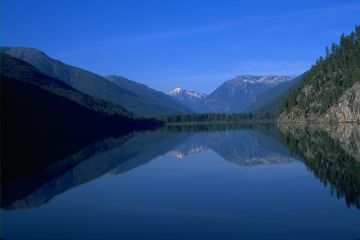 Lets face it. The rivers near Whistler are either too steep, too calm or too cold for great rafting.
What do you do? Fly to REO on an incredible float plane adventure!
Just 55 air miles from Whistler, our float plane will take you from Green Lake in Whistler Village to the majestic Hannah Lake (the starting point for our rafting adventure on the Nahatlatch River) in just one hour.
We paddle 24 amazing rapids and end at our beautiful river's edge adventure resort.
This is the ultimate and most exciting whitewater rafting trip from Whistler!
Our float plane adventure is ideal for groups of 4-6 people (max weight of 1100 pounds). Pricing is dependent on the numbers flying, and of course how long you stay at REO. Day trips are available, please call for a quote.


Got a family group of 6 and limited luggage? Deduct $100 pp from any of our packages.
Whistler Float Plane & Whitewater Adventure
All-inclusive Per Person
Group of 4 pp

Group of 5 pp
3-day/2-Night Adventure - 1 rafting trip, 2nd raft, kayak, or hike adventure, 2 nights lodging, 5 meals, snacks, drinks, campfire entertainment & all equipment + round trip float plane
$1200 C / $899 US
$1060 C / $795 US
4-day/3-Night Adventure - 2 rafting trips, full-body massage, 3 nights lodging, 8 meals, snacks, drinks, campfire entertainment, all equipment + round trip float plane
$1460 C / $1095 US
$1330 C / $999 US
Lodging packages based on double occupancy or Family units (1 queen, 3 twins). Please add 5% GST and 5% Land and Water Access fee to rates above. $US prices are based on Dec 2016 exchange rates.

Please call for more information 604-941-9777 or 800-736 RAFT or email Bryan

Want world-class rafting from a world-class resort? Then book in for the the REO float plane and rafting adventure! Day trips and 1-5 night resort packages are available.